Listed in alphabetical order, please scroll down.
Posters without a BUY NOW button may be available by Special Order.

"X" THE MAN WITH X-RAY EYES 1963
US Insert 14" x 36" Original Movie Poster Folded C8-C9 EX-NM $2595.00

Gently used and well preserved. Very little general storage wear. Pin holes.
FOR THIS POSTER WE WILL ONLY ACCEPT BANK WIRE TRANSFER, CASH, CHECKS, CASHIER'S CHECKS, OR MONEY ORDERS. Full return privileges apply.

X-15 movie poster film poster one sheet the birds movie poster
1961
US 1 One Sheet 27x41 Original Movie Poster EX-NM C8-C9 $295.00

Special Order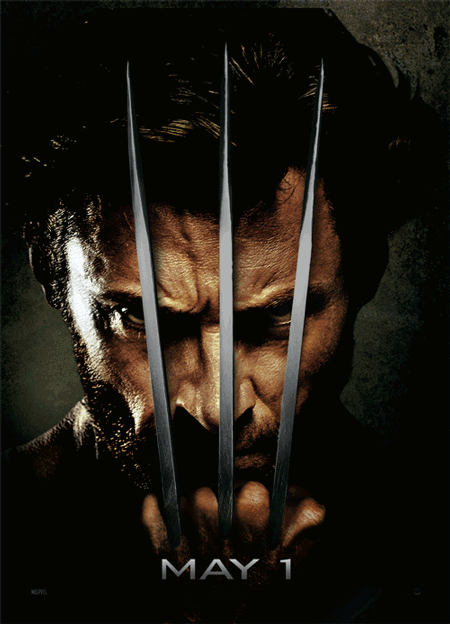 X-MEN ORIGINS: WOLVERINE 2009 HUGH JACKMAN
US 1 One Sheet Original Movie Poster LENTICULAR 27" x 40" EX-NM C8-C9 $495.00 + $85.00 Shipping

Special Order
Not in perfect condition. Some very minor defects throughout including tiny scratches etc. that are not noticeable when displayed in a light box.
A.D.
Lenticular posters are made with a special printing process and look similar to a hologram. Several different images are interlaced and then laminated to create the illusion of motion. With this particular poster, the image is only visible when it is lit from behind, and is primarily used in light boxes.
This is made of 1/8" thick plastic and is very rigid and must be shipped flat in a special custom made box/crate.
The image shown here is of the actual lenticular for sale. This is what it looks like with minimal back lighting not in a light box (there is a dim lamp behind it in our photo). It needs to be in a light box to appreciate it. Please see animated stock image above to see what it looks like when properly lit from behind. Here is another stock image.
HOME VIRTUAL GALLERY GRADING/CONDITION DEFINITIONS ARTICLES U.S. SIZES FOREIGN SIZES LINKS FRAMES SEXPLOITATION
BLAXPLOITATION LINEN BACKING SHIPPING SPECIAL ORDERS JAMES BOND STAR WARS MARILYN MONROE ELVIS FRENCH ITALIAN ROCK
A B C D E F G H I J K L M N O P Q R S T U V W X Y Z
© 2018, CineMasterpieces.com