0 1 2 3 4 5 6 7 8 9
MOVIE TITLES BEGINNING WITH A NUMBER
Listed in numerical order, please scroll down.
Posters without a BUY NOW button may be available by Special Order.
3 COINS IN THE FOUNTAIN PLEASE SEE "THREE COINS IN THE FOUNTAIN"
3 STOOGES Please see "THE THREE STOOGES"
8 men out (SEE "eight men out")
10 COMMANDMENTS PLEASE SEE "TEN COMMANDMENTS"
16 CANDLES SEE "SIXTEEN CANDLES"
50 SHADES OF GREY PLEASE SEE "FIFTY SHADES OF GREY"
101 DALMATIANS PLEASE SEE "ONE HUNDRED AND ONE DALMATIANS"
2000 MANIACS PLEASE SEE "TWO THOUSAND MANIACS"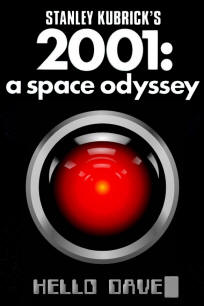 About 2001: A Space Odyssey Wilding One Sheets (from HA)
When MGM decided to revamp the advertising campaign for this blockbuster film in 1969, they chose the tagline "The Ultimate Trip." The "Eye" and the "Star Child" posters were conceived for the 1969, 70mm relaunch in New York, while the film was still playing around the country in its original 1968 standard 35mm format. These posters were primarily used for wilding (i.e. posting on building sites, etc.). The "Star Child" was retained for subsequent releases for the next decade and thus the image is the more common of the two. The original printing of the "Eye" and "Star Child" posters have no NSS or other information in the bottom border, as they were created in rush time, not knowing if the campaign would take.
1 MILLION YEARS BC PLEASE SEE "ONE MILLION YEARS BC"
HOME VIRTUAL GALLERY GRADING/CONDITION DEFINITIONS ARTICLES U.S. SIZES FOREIGN SIZES LINKS FRAMES SEXPLOITATION
BLAXPLOITATION LINEN BACKING SHIPPING SPECIAL ORDERS JAMES BOND STAR WARS MARILYN MONROE ELVIS FRENCH ITALIAN ROCK
A B C D E F G H I J K L M N O P Q R S T U V W X Y Z
© 2018, CineMasterpieces.com