If you are thinking of selling your posters, we offer you 3 options:
Please see our Consignment page to learn more about On Site and Auction Consignment.
---
CASH PAID IMMEDIATELY
WE BUY MOVIE POSTERS
WE BUY FILM POSTERS
WE BUY ROCK POSTERS
WE BUY VINTAGE POSTERS
NO ONE WILL PAY YOU MORE FOR YOUR COLLECTION!!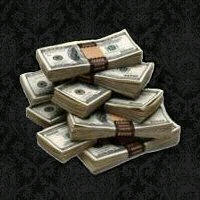 CASH PAID IMMEDIATELY!!
We are collectors first......so we can offer you TOP DOLLAR for your collection!! Just call us at 602 309 0500 and ask for Dave. You can also email us a detailed list. Please include the title, condition, and size of each poster.
Also, please tell us how much you want for them. Inquiries without an asking price will not be responded to. Sorry, but we are not a free appraisal service.
If we are interested in any of them we will then ask you for detailed digital photos. You can learn how to take good photos of posters here.
For substantial collections we will travel to you and pay you in cash.
Does CineMasterpieces BUY posters or just consign them?
We do both! It really depends on what you have. If you have posters we want and if you need cash right away, and if you can't wait a few weeks for Auction Consignment and have no interest in waiting for On Site Consignment, we will make you an offer to buy them outright.......immediately! (AFTER WE SEE THEM IN PERSON!) Instant Cash For Your Posters! We have spent over $500,000 in the past 4 years alone buying collections from all over the world.
If you want to sell your posters to us outright and avoid consignment:
We guarantee that if we buy your posters from you, NO ONE WILL PAY YOU MORE FOR THEM THAN WE WILL. The TRUE VALUE of any poster is primarily determined by it's condition, so we must first see your posters in person so we can see if they are original and see what shape they are in. Only then will we make you a firm offer.
Please do not base your expectations on prices you see on this website. The prices here are retail. Sometimes we will pay up to 50% of our listed prices, but generally it will be less. This is what we (or anyone else) can get them for from poster wholesalers and on ebay. If it is a very valuable poster we will certainly pay more.
Most people with collections to sell DO CHOOSE CONSIGNMENT because they will usually get MORE MONEY than if we purchase them.
We can also sell your posters for you!
If you are not in a hurry and wish to get the ABSOLUTE HIGHEST AMOUNT POSSIBLE, you may want to consider Consignment.
Learn about Consignment here.