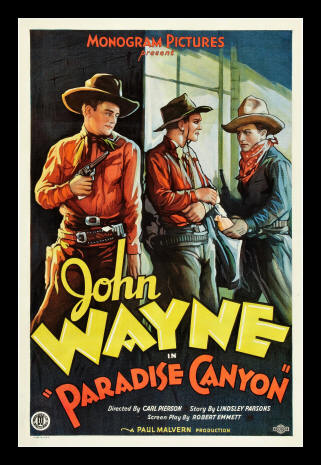 We have all kinds of movie posters here at CineMasterpieces including many Western movie posters of American Films.
Posters are listed alphabetically, please scroll down.
If you see a poster listed with a price but no "Buy Now" button, we may have it but have not yet updated our database.
Please email or call us and we will arrange for you to buy the poster.
All Star Feature Films of Arizona
Arizona Bushwhackers
Arizona Raiders
Blazing Saddles
Butch Cassidy and the Sundance Kid
Flame of Barbary Coast - John Wayne
For a Few Dollars More
High Plains Drifter
Jesse James' Women
Jesse James at Bay - ROY ROGERS
Lawless Eighties, The (great image)
Levi's Round Up
Outlaw, The
Outlaw Josey Wales, The
Pale Rider
Silverado
Toughest Man in Arizona, The
Unforgiven
Urban Cowboy
Westworld
Young Jesse James
101 Ranch
River of No Return (Marilyn Monroe page)
Click on the letters in our Virtual Gallery to see if we have the title in stock.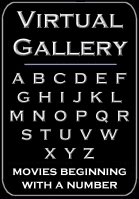 © 2014, CineMasterpieces.com
CineMasterpieces.com StarWarsPosters.net JamesBondPosters.net
ElvisMoviePosters.com MarilynMonroeMoviePosters.com FrenchMoviePosters.net ItalianMoviePosters.net
BeDecked.com Be-Decked.com DenimJewelry.com JeanJewelry.com